As the world changes, at Think Remote, we know that more and more businesses discover and adopt the benefits of working from home.
Employers bring the basics of the remote spirit to everyday work practices with hybrid, remote, flexible working. It all revolves around an increasingly normalized concept – working from home.
But despite being away from the 'office',
Employees are still entitled to a duty of care and protection.
Employers must comply with regulations to ensure the health, safety, and welfare of remote employees.
While there's nothing better than insurance, this is a guide for prevention. Here we share the full-round checklist of tips on home safety, topics for meetings, and how to manage the many working from home requirements and support the physical and mental wellbeing of remote staff at any given moment.
Now on safety and your home office,
Put Remote Working Rules in Writing or Video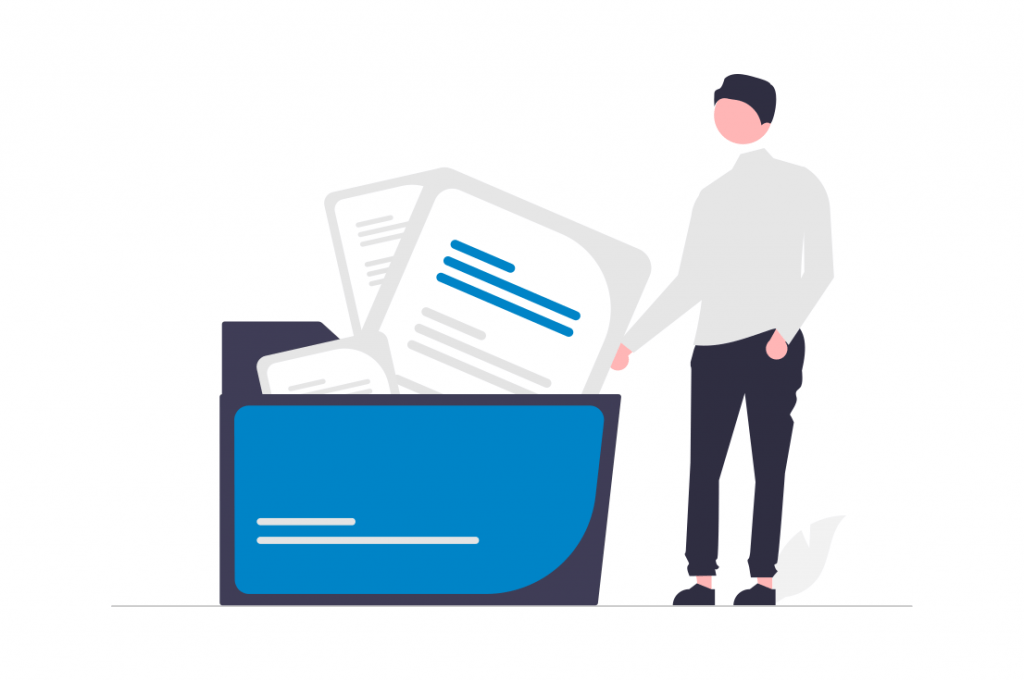 Intelligent people and companies have the habit of writing things down or, better off, using video. Some, less clever, do poor bets on memory.
To cut risk:
Document all terms when you decide to introduce flexible working conditions to your business.
Create a working from home policy, where remote workers can acknowledge their requirements, expectations, and entitlements.
Send weekly messages to remind of risks, as danger never sleeps. It takes only a minute.
A 'working from home' policy should include:
Eligibility for working remotely.
Selection and approval process.
Regular working hours.
Attendance and timekeeping standards.
Shared communication channels.
Provision for IT and security support.
Connection to workplace culture.
After this, both employees and the company can set sail – away from and to the old normal, new normal.
Ergonomic Note & Recommendations
A sedentary life of poor ergonomics leads to serious long-term health issues. And for those who will permanently implement home-working, it's vital to have a well-fit home office setup and remote work habits.
Doing a good stretch to refresh from neck strain, stiff shoulders, rusty spine, and stale feet once every hour or two is price-less.
A Desk to Support Neutral Posture​​
Looking after your posture is vital for any type of job, not just desk-based ones.
Whilst working from home, you might be tempted to work in places that aren't upright. Like, your sofa, on the floor, or even your bed. But wherever you choose to work, keeping your posture in check is crucial. Especially if you're working from a mobile device, like a laptop.
The best working-from-home safety tip for laptop lovers is to use a table – and, funnily enough, avoid placing it on your lap. Overheating devices is very common and can cause serious injuries if not careful.
Devote to a rolling chair with the right spinal and seating support.
Place screens straight on the path of sight.
Keep an eye on your hands, wrist posture, and height of sight.
Stick to a posture where your knees don't touch the chair.
Rest feet flat on the floor so your lower back has support.
Practice 20:20:20: Aim your sight to something at 20 ft. every 20 min. and watch it for over 20 sec.
Read: Sitting All Day? These Work From Home Exercises Will Help You
Display Screen Equipment (DSE)
Display screen equipment (DSE) involves all devices with screens, like tablets, laptops, phones, extra screens, and TVs. Following good DSE practices allows you to minimize eyestrain and cognitive load.
Some medical issues could reoccur if one continues to use these the wrong way. Some common health issues conditions can include back pain, fatigue, eyestrain complications, and stress.
You can effectively control these problems through changes.
Swap or connect laptops with external monitors, so you avoid neck pain from looking down all day.
Use ergonomic seating. Dining chairs may be sufficient, but not in the long term.
Install blue light reduction software. Many products out there cut these harmful frequencies.
Practice reducing your screen's brightness setting.
Employers are obligated to care for the welfare of all staff – including remote workers. Protection happens through:
Conducting DSE risk assessments on equipment and workstations.
Training remote workers to use DSEs correctly. Follow tips mentioned above.
Identify and reduce DSE risks.
Provide medical check-ups (like eye tests) if they raise issues.
Get Rid of Glare
Having to cope with reflections on your screen is a blocker to efficiency and results. If there's light in the room, that rather hurts, than help, then consider shades, window light diffusers, or desk lighting that's stronger than your source of discomfort.
Health & Safety Hazards
Even though remote employees work outside the office, employers still have a legal obligation for their health and safety. You need to ensure working within safe measures.
Whether companies assign a responsible worker or hire a professional H&S officer. Performing risk assessments and establishing procedures is a must – like as if they were in the physical workplace.
Avoid Cuts, Slips, Trips & Falls
Being among the top sources of injuries at home, these are the easiest tips for prevention.
Wear flippers and socks that don't slip.
Wipe liquid spills on the double.
Declutter from stuff laying on the floor.
Don't walk in the dark.
Tidy cables, extensions cords, and other cables that pose a risk of tripping.
Always keep your hand on handrails if you have to use stairs.
Know how much you can lift and carry.
Cover ​Evacuation Plans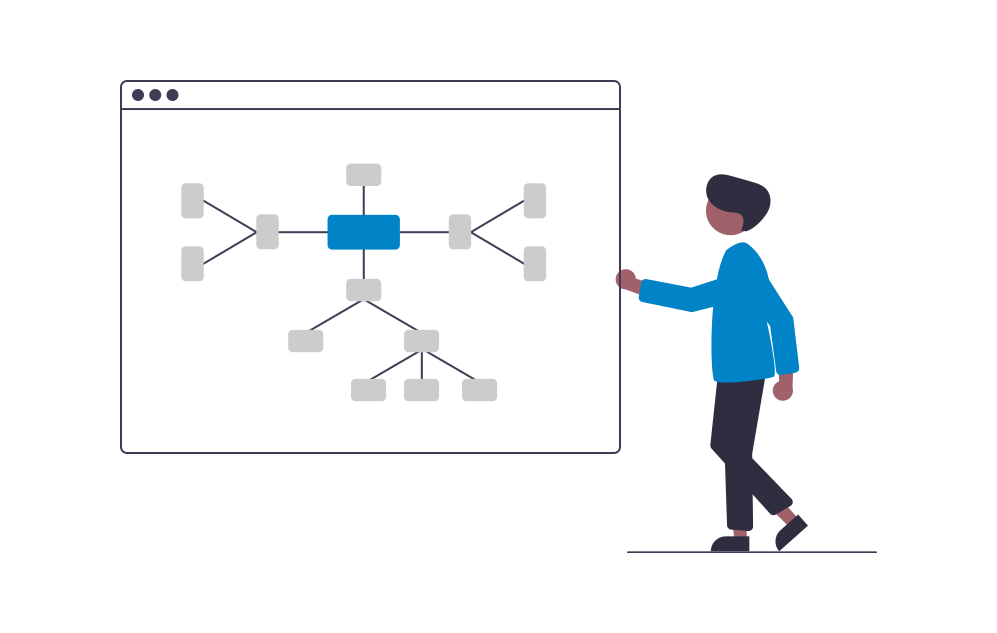 It's crucial for remote workers to know how to safely exit a property in case of an emergency.
It sounds silly at first, but the fact is, most of us don't have a plan ready. Routine training in household conditions on what, how, and why to do in case of an emergency also has a positive impact on bonding colleagues.
The basics of an evacuations plan:
Exits, meeting points, and instructions on fire prevention equipment usage.
Escape routes from all rooms out of a home.
Keep escape paths clear of obstructions
Ensure all escape routes, doorways, and walking areas remain unobstructed – preventing slips, trips, and falls.
Teaching children how to call emergency services or remember addresses/numbers can also prove beneficial.
Smoke Alarms & Carbon Monoxide Detectors
Employees should keep an eye out for potential fire risks and combustible materials within or nearby a home office. An emergency can be due to minors like candles, decorative lights, lamps, hot plugs, all the way up to kitchen appliances, all common fire starters.
Smoke alarms installations in every room, except bathrooms.
Test if batteries are functioning once a week.
Install carbon monoxide detectors.
Maintain equally.
It might seem like a lot of information. But just like your workplace has fire prevention plans, so should home offices.
Get Fresh Air
Stale premises could expose to minor risks of respiratory difficulties, eye stress, nose, and throat irritation and inflammation, as well as chronic conditions and/or triggering allergies.
Ventilate air.
Run fans.
Ban smoking.
No gas.
No chemicals.
Managing Electrical Devices, Wires & Outlets
Remote work equipment provided must be legally safe to use. Everybody must follow through with risk assessments, tests, and annual maintenance examinations. Keep proper records especially with remote work agreements. Otherwise, there is a risk of law disputes.
Remote employees should minimize the chances of overheating equipment, especially for electrical goods.
Encourage daily checks of wiring, especially if they are packing up their workstation each day. Advise everybody against overloading sockets, extension cords, outlets not being grounded, using counterfeit chargers, or neglecting surge protection. And stay clear of "daisy-chaining" – plugging multiple extenders or adapters together, the expert adds.
Prevent Theft & Cybersecurity Risks
Companies should strive to build and implement strong procedures for preventing classic theft, cyber risks, and data leak prevention. According to network, data & security professional Ivan Radev, there are over a dozen of fundamental steps and actions to secure business data from leaking:
Keep work and personal devices separate.
Ensure internet routers are secure and updated with firmware.
Use supported operating systems.
Keep software and passwords updated.
Use reliable encryption.
Think of endpoint data protection.
Protect email data.
Install professional firewalls.
Evaluate security access.
Control physical documents.
Safeguard data copies and backups.
Visuals can leak information, too.
Inform, train, and educate staff on the best practices. Cybersecurity training helps recognize anomalies.
Extra: Never leave gear nearby windows and eyeballs of people passing by.
These tips can help prevent exposure and exploitation of sensitive business info.
Focusing on Wellbeing
It's important for both employers and employees to look after personal health, wellbeing, and show gratitude to each other. The fact is, maintaining health and wellbeing practices can significantly improve personal and company productivity levels.
Starting your day with meditation or exercise is proven to build metabolism, reduce stress, improve cognitive thinking, but most importantly, fight burnout statistics for remote workers!
And if your company can enroll in Employee Assistance Programs (EAP) or services, encouraging remote workers to take part can drive the change for the better.
This way, everybody gains more in the long run, just by adhering to these simple safety tips for working from home!
Explore: The Must-Have Tools & Apps to Work from Home Successfully
Create Health-focused Routines
Planning daily tasks and weekly routines can also improve performance and efficiency. And allowing room for unexpected incidents can help staff transition to a remote work environment.
Make sure everybody follows their work schedules, exactly like one would do in the office. And when the workday ends, ensure they stop working and shut down the computers.
Explore: Positive Affirmations For Work That Can Boost Your Confidence and Productivity
Keep a Clean & Clutter-free Working Area
A clean and dedicated space for work can be a gamechanger!
Some remote workers might use a spare bedroom, or even the kitchen worktop, as a workstation. Regardless of how and where work happens, basic hygiene is an absolute must. You can't keep dirty coffee cups, plates, snack leftovers, or, God, hope not, nasty trash, or germ and dust-covered bureau.
Consider sending out a message once a day for people to let fresh air in for a minute.
Initiate a 5-minute routine at the start of workdays for everybody to declutter and wipe their work area,
Look into full-fledge programs on helping employees with setting up a zero-waste office and workflow.
Adhere Schedules, Hours & Breaks
It's so common for remote worker schedules to blur professional and personal lines whilst working from home. Notoriously myths spread about skipping breaks, working overtime, and disregarding schedules.
Companies should ensure that remote workers are taking regular screen breaks and taking their lunch hours in full. That way, we can all keep an eye out for any signs of overworking and work-related stress.
Reduce Sources of Distraction
Home office employees should work in quiet surroundings, away from family members, pets, TVs, or snack cupboards. This is how you minimize disruption.
Alternatively, using headphones, earplugs, or a quiet fan can mask distracting sounds and prevent from cradling phones between your neck and shoulder, but nothing is better than peace and quiet.
Keeping necessary things close, like phones, tablets, or documents, could avoid unnecessary stretching.
Also, all necessary equipment and stationery should be ready before starting work.
Wherever one works, there should be no distractions.
Timely Communication Throughout Channels
On-demand messaging and video apps are the new office "swing-by" and "hi".
Staying connected is crucial to motivation, productivity, and the spirit of people working from home. Breaking that connection poses a risk of toxic to dis-coherent processes.
It's not just about having a natter – daily talks help and strengthen cognitive capacity, wellbeing, collaboration, and more.
Address Lone Working
One of the most forgotten but present issues that all remote workers deal with is isolation and loneliness.
There's an obvious change in socialization since working away from the office. It's a company's legal duty to protect all staff, even remote and lone workers.
Lone working assessments should take place to review aspects such as the working environment, overall health, and how to maintain communication live, including check-ins to ensure that employees are well. And anyone with health risks must have additional safety measures and nourishing of remote work skills to ensure well-being.
A short but regular conversation with lone workers might make a world of difference. You never know, you might be the only person to talk with for the entire day.
Keep records of daily calls in diaries. Short virtual meetups don't always have to be about work. Talk about the everyday struggles we go through. This has an immense impact on solving communication challenges in remote work.
Just bear in mind, that it's possible for the Peter Principle to hurt remote teams!
Child-proofing Risks
You can't have kids running around a room full of objects that are sharp, heavy, poisonous, electrify, and burn.
You can't lose focus because of play, drama, or funny questions.
Manage Mental Fatigue
Stress can be a silent infliction, that's so common yet so difficult to spot.
Set fair deadlines, avoid overworking, and minimize stress, and better your health.
Make sure everybody knows what methods work should they wish to speak about personal problems, in-present or remotely, how to contact counselors, carry phone calls, and sessions with therapists.
Go Out & Exercises
Regular exercise might prove difficult for the many now working remotely. Maybe going to work was most of the exercise we had before COVID? At all?
Putting time to schedule exercise is essential. Not just for physical health, but also for a sustainable remote lifestyle and professional results.
Stretch early in the morning.
Stretch throughout the day.
Every few hours is okay.
Take a walk a few times a day.
Safety & Remote Working, The Long Term
Businesses across the globe are reaping the benefits of flexible working conditions. It might be worth thinking about outsourcing work delegation as part of a business model.
This new hybrid work environment was different from what we knew before
Productivity will vary. Until you tailor your method and company culture of remote work and drive business to blossom.