Digital nomad. You've heard this term before, right? Travelling the world working from anywhere you want is such a dream come true. But unlike any regular traveler, nomads are often on the road for weeks, months, or even years, so they have to make sure they cover everything in their digital nomad packing list before they leave.
Here is a list of essentials to help you pack right!
Digital Nomad Packing List and Travel Must-Haves
You did the research, you know your destination, and you can estimate the time you're staying. Now it's time to start packing.
Packing as a digital nomad isn't the most fun thing to do; sometimes, it can be pretty stressful. But if you know what you need, it shouldn't be that hard. So what digital nomad essentials do you need to pack before leaving?
What to Pack
Documents and Security
1. Traveling Wallet
Your passport, your boarding tickets, your Visa or special permits, and now your vaccination certificates. Where would you put all these? Of course, you can have them in your bag but it's best to have them in one place in order to avoid losing them. Hence, travel wallets!
Our pick: Open Story RFID Travel Wallet
2. Padlock
Though most commendable hostels provide lockers, not all of them have locks, so you'll better have your own. A padlock won't take space in your bag, and it assures you to keep all your belongings safe while you're out.
Our pick: Forge Black 4 Pack TSA Approved Travel Luggage Locks
Season's Specials
3. Waterproof Backpack Covers
No matter the destination nor the season, there is always a chance you might find yourself stuck in the rain, and you don't want to have your belongings damaged, right?
So, avoid being caught off guard and add a rain cover that fits and protects your whole bag to make sure you'll keep away from any critical damage the rain may cause to your gadgets.
Our pick: Mountainsmith Rain Cover
4. Sunglasses
Beat the summer heat and keep your orbs cool with a pair of sunglasses. They're among those digital nomad essentials that aren't to be ignored as they come in handy when you're out shopping in the afternoon or just relaxing on the beach on a sunny day. Bonus? They look cool too!
Our pick: RB3025 Aviator Sunglasses
5. Umbrella
Now this one shouldn't be a surprise at all. This needs to be there in your digital nomad backpack because you don't want to get drenched in an unexpected heavy downpour. You'll be moving from regions of heat and cold during your travelling spree but when it comes to rain, it has this habit of paying surprise visits.
Our pick: Repel Umbrella Windproof Travel Umbrella
6. Sunscreen
Your digital nomad list is incomplete without sunscreen. No matter your skin type, sunscreen is a must. Yes, even in relatively colder regions. Stepping out without sunscreen exposes your skin to the sun's harmful rays and who wants an unhealthy, dry, and dehydrated skin?
Our pick: EltaMD UV Replenish Broad – Spectrum SPF 44
Bath And Body
7. Quick-dry Towel
You have limited space in your bag, so priorities are all you'll need. A quick-dry towel will prevent you from staying wet for a whole afternoon after a shower or a dip in the pool.
Remember to always carry one of these with you, since several places don't include towels in the accommodation. Plus, if you're visiting the beach, you'll probably need more than one!
Our pick: Rainleaf Microfiber Towel
8. Toiletries
Group all these: a toothbrush, toothpaste, tissue rolls and any other stuff you need for your every day trip to the bathroom in the mornings. It's essential to include a small bag of this in your packing list to stay fresh and clean. Carry all your toiletries in a spacious yet compact bag.
Our pick: L.L. Bean Personal Organizer Toiletry Bag
Gadget Essentials
9. Universal Travel Adapter and Battery Pack
You'll never know when you'll need these, but when you do, they will save your life. A universal adapter and battery pack will assure you that you can stay plugged in regardless of where you are. Plus, if you are on a more extended trip or don't have access to a store, you'll be able to charge all your devices whenever you need them.
Our pick: Bonazza All-In-One World Travel Plug
10. Noise-canceling Headphones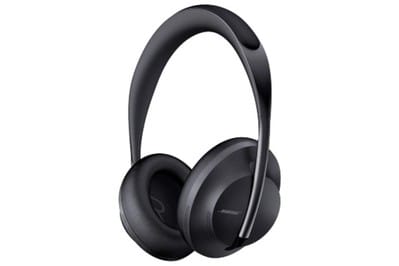 Has it ever happened to you that you need to work and you can't concentrate because everyone in your house is talking, singing, dancing, screaming, etc? ? With noise-canceling headphones, this problem is gone. Whether you're in a crowded coffee shop or a noisy co-working space, you won't have any trouble if you're wearing these. You'll have the freedom to work anywhere you want.
Our pick: Bose Noise Cancelling Headphones 700
11. Cable Organizer
Do you spend hours untangling the cables you carry in your bag? As a digital nomad, this will save you several headaches. So, try to get a cable organizer to avoid that kind of situation. It'll help you organize and keep track of your chargers for all your essential devices.
Our pick: Soulwit Cable Holder Clips
12. Portable Hard Drive
Save everything you work on!
Where? A portable hard drive. Your files are your most valuable thing as a digital nomad, so avoid losing them and always carry one of these.
Our pick: Crucial X6 Portable SSD
13. External Power Bank
If you'll be on the road or on a plane/train for several hours, an external power bank is a must-have item because what if there's no USB plug? An external power bank can keep your devices charged throughout the day. It's especially useful for day trips when you know you'll be taking a lot of photos and need to keep your phone charged.
Our pick: Nimble Champ
Sleep Essentials
14. Sleep Mask
Sleep masks are frequently overlooked. Because light can be a major sleep disruptor, using an eye mask can help you fall asleep quickly and so it's a must for digital nomads who travel too often between different time zones (jet lag!)
Our pick: Sleep Master Sleep Mask
15. Earplugs
Some people don't only need a sleep mask but also need earplugs, especially if they're light sleepers. If you're a digital nomad, it's possible that you'll be in hostels, dorms or camping, etc where there are many people around you. Cut out their loud snoring noises and all of the other external noise with earplugs and get the Zzzz you need.
Our pick: Quiet earplugs
Digital Nomad Packing List Female
16. Menstrual Supplies
Menstrual cups are used by many female digital nomads. Others use tampons or pads. These are essential nomad products for women. Aunt Flo can turn up at inconvenient times and if you're on an outdoor travel plan, it's best to have a good supply of these.
Our pick: Saalt soft menstrual cup
17. Makeup and Skincare Bag
From cleansing wipes to night creams, lipsticks, and basic makeup, add everything you need to make your perfect nomadic travel pack. The idea is to carry only the basics that you need and not overpack your makeup bag with stuff you won't even use. Skip the extras like highlighter, contour, etc unless you absolutely will need that.
Our pick: Nubily Makeup Bag
Digital Nomad Packing List Male
18. Shaving Kit
Whether or not you have a beard, you need a shaving kit among your nomad products to keep clean and maintain your look. Add a razor or trimmer (whichever you use), shaving cream, lotion, aftershave, etc. to your kit and you're ready to go!
Our pick: The Art of Shaving
19. Swiss Army Knife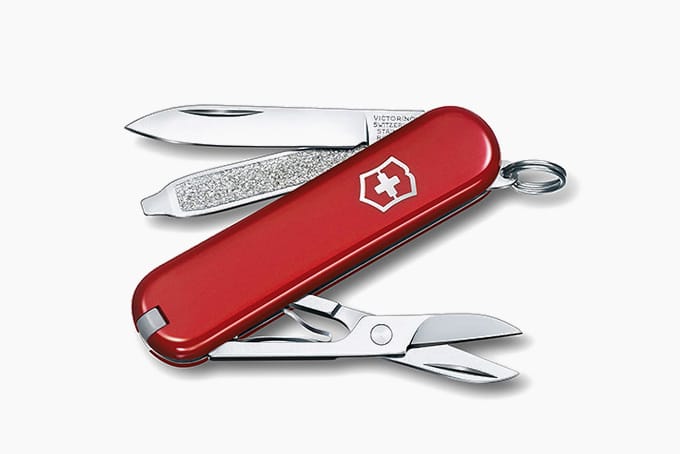 This amazing tool will not only pull you out of a pickle, but will also file your fingernails and trim your hair. It's a win-win situation. Consider all the loose threads that peek out of your suit jacket, stones trapped in the tread of your shoes, or all the canned items you can open with the scissors. A must have in your nomad luggage for sure.
Our pick: Victorinox Swiss Army Classic SD Pocket Knife
Must-Have Footwear
20. Sandals
Comfort should always be on top of the list for a digital nomad which is why sandals need to be added to your nomadic backpack. Whether you're relaxing in your camper van or just walking out of the hotel to grab some items from the department store, sandals are your feet's best friend. Guess what? They're good for light trekking too!
Our pick: Sandals by KEEN
21. Workout Shoes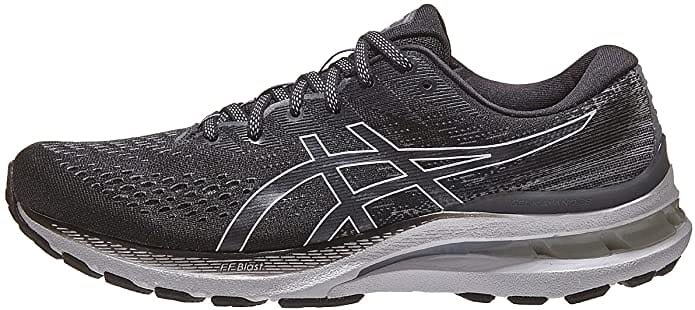 Whether it's a Nike or Adidas, the brand doesn't really matter. What matters is the support this type of shoe gives your feet. Whether you use it for workouts or just walking on rocky terrain, they'll minimize the chances of injury while providing your feet the comfort they deserve.
Our pick: ASICS Gel Kayano
Must-Have Clothing
22. Loose Sleeveless Tees
Man or woman, if you're a digital nomad who is going to be exposed to heated climatic conditions, then you don't want to find yourself in tight and uncomfortable clothing. Loose sleeveless tees are a great way to keep it cool in more ways than one!
Our pick: Tank Tops by Jockey
23. Shorts
A few pairs of comfortable shorts are nomad essentials you must pack. Whether it's just the hot weather or you're headed for the beach, a walk or shopping, a pair of shorts work everywhere! One of the best multipurpose bottom wear, shorts are a necessary item in that nomadic backpack.
Our pick: Goodthreads Inseam Shorts
24. Track Pants
From workouts to lounging around in your hotel or hostel, track pants are comfortable and easy to carry in your nomad luggage. They aren't too bulky and can be worn the whole day. Pair them up with that loose sleeveless tee and you're ready to go!
Our pick: Adidas Tiro Track Pants
25. Overcoat

This is for the ones who love cold regions or travel to snow-capped places more often than they do hot regions. Overcoats can be bulky but they're a complete necessity for cold places. The best part is that you don't have to carry a lot of other stuff if you're carrying a pair of good overcoats. They'll last you a whole season without the need for a lot of extra winter wear and can be worn over any and everything. Also, the best part? If it's taking too much space, you could wear it instead of packing it. (of course, not when it's hot outside!)
Our pick: French Connection Teddy Faux Shearling Coat
26. Socks And Gloves
For the winter lovers, here are the other two digital nomad gears to pack. Socks and gloves are necessary items when you're planning to visit snow-laden regions. There can be no adventure in the snow if you're full of cuts and blisters on your limbs so remember to wear those gloves and socks before stepping out for all that fun.
Our pick: Satinior Winter Combo
Miscellaneous
27. A Pen
Immigration processes are always long and tedious, and you always need to fill out a lot of forms. Pens are a universal right, but sometimes you can't find someone to lend it to you, especially during pandemic times when everyone is a bit more paranoid. So keep a pen in your bag. Then, you'll be able to fill out the documents before landing and run through immigration with no tourists annoying you.
Our pick: Cekaso Gel Pens
28. Reusable Water Bottle
Remember that time you were dying of thirst at the airport, and all you had was a $10 bottle of water? We've all been through these situations, and you know how frustrating it can be. Plus, who would pay $10 for water?
So, carry a reusable water bottle with you, and you'll never have to overpay for water at the airport or at any expensive location you visit.
Our pick: Hydracy Water Bottle
29. Packing Cubes
Packing cubes are the holy grail of luggage space optimization and should be on every digital nomad's packing list. You can get a variety of sizes and separate your clothes into cubes. It compresses your garments and keeps them clean while they're in your luggage.
Our pick: Bagail Packing Cubes
What Not to Pack
1. Big Shoes
Be honest. Nobody needs more than two pairs of shoes to travel. As long as you take the comfortable ones to walk – and some kind of flip-flops- in case you're going to the beach – you'll be fine. And you'll save tons of space in your suitcase.
2. Books
If you love to read, consider buying a Kindle or downloading your favorite books on your laptop or iPad. It'll save you a lot of trouble when packing. If not, you can pick one or two books to carry while you travel, and when you finish with them, start buying some new ones.
3. Excessive Coats
Though it's nice to feel fashionable, it's tough for a digital nomad. When you pack, take one coat – only if you know it can get cold while you're there – and one rain cover. These two will prevent you from any unpredictable weather.
4. Hairdryer
If you tie your hair back or let it air dry, you'll save space for other items, and you won't have to worry about blowing a fuse in a foreign country if you don't have a suitable converter. But if you still insist on having a hairdryer, consider buying a cheap and small one in the destination you'll stay longer, so at least you're sure to have the correct voltage.
5. Soap and Shampoo
Don't waste luggage space on soap and shampoo; you can get them wherever you go. You can always get some in a nearby grocery store. Pack them only if you're going outdoor camping.
What are the Things You Should Consider Before Packing?
1. Your Destination
It's not the same to pack to visit the cultural city of Berlin, where you'll be visiting museums and having an urban experience as preparing the luggage for a heavenly experience on the beaches of Mexico. The destination of your trip will be the key to determining the luggage you'll take.
2. Length of Stay
This one's a bit tough. Digital nomads aren't used to planning the length of stay because traveling leads you to reach millions of opportunities and activities you never thought possible. One place takes you to another, and suddenly, you've been away for a year, moving all around the world.
So, try to estimate the length of stay before you leave – though it's pretty hard – it will help you prepare the luggage you'll need.
3. Available Budget
Research. Explore your destination before you leave, and make a list of the places and lodgings you want to visit. All these will help you determine your budget. Plus, you may wish to designate the coffee shops you'll like to see since they'll cost you quite a bit.
Here are some hacks that will help you budget your travel better.
Digital Nomad: The Ultimate Packing Checklist
All things packed?
You know all the must-have items for a digital nomad now. So, are you ready to set the luggage?
Preferences will always vary when you're packing, depending on the destination you're visiting and the digital nomad you want to become. But one thing is for sure; you have to travel comfortably.
Avoid those annoying items you never use when you visit a foreign country and prioritize the essential ones. Plus, as a digital nomad, you won't be able to afford to miss electronic devices or hygiene items. You never know when you can be caught off guard!