October 16th, AKA Boss Day, is around the corner, and it´s time to do something nice for your virtual leader!
After all, it is the day you acknowledge your leader's guidance, kindness, and mentorship. They have seen your potential and encouraged you to achieve your goals.
While a thank you message is a nice detail, why not go beyond with a gift? We crafted a list with the best Boss´s Day gifts that can help you thank your virtual leader for assisting you through the highs and lows of the 9-5 life.
Boss's Day Gifts You Can't Miss Out On
1. If your boss keeps losing their glasses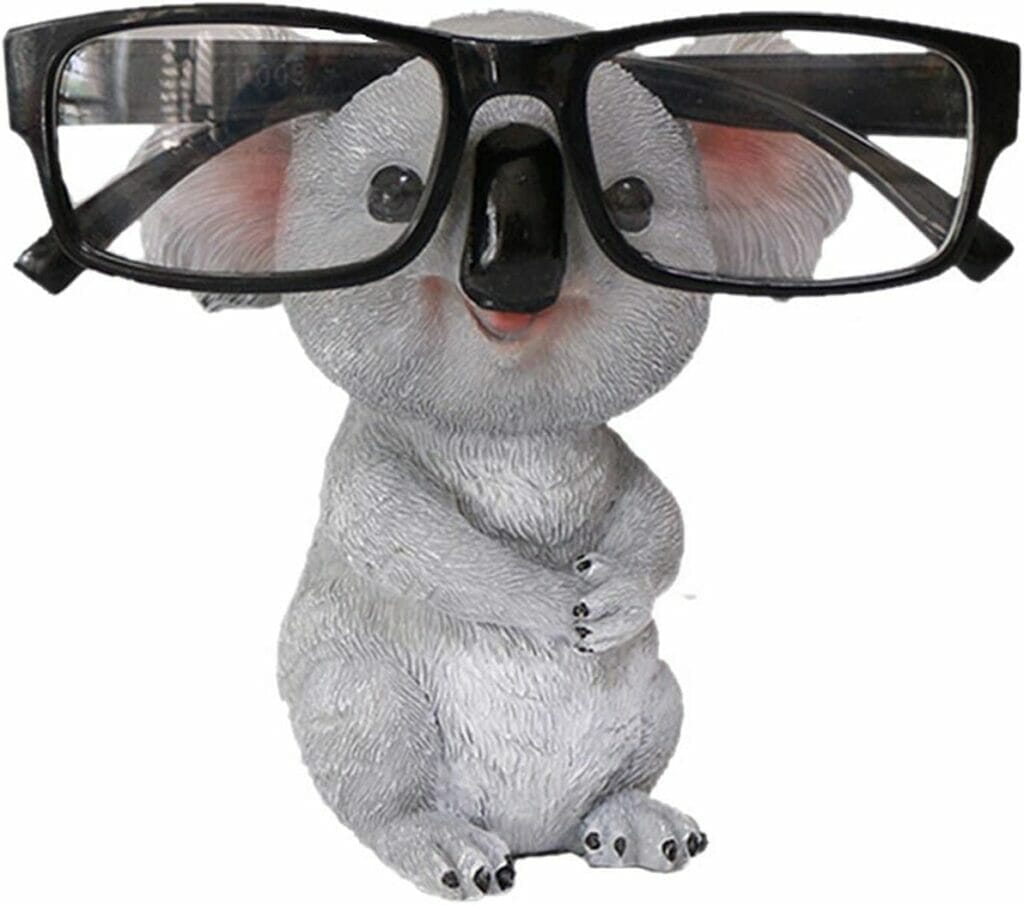 Managers have loads of tasks on their plates. Last, they should be worrying about where they left their glasses. This Koala Eyeglass Stand is the best gift for boss appreciation day because it keeps precious eyewear safe!
Why We Love It: 
Not only is this desk accessory cute, but functional as well. It protects eyewear from getting crushed or scratched.
2. If your boss likes to write
Does your boss leave many virtual notes or make a list of their to-dos for daily tasks? Then, why don't you gift them this waterproof notepad? It is made of recycled paper and can survive accidental coffee spills.
Why We Love It: 
This wired notepad can weather many storms. It does not lose shape and remains intact, whether placed in a book bag or a backpack.
3. If your boss is a candle lover
This particular candle is made out of Columbian coffee beans. This makes it the perfect gift for you to Espresso your appreciation to your caffeine-loving boss. The experience of an all-natural soy candle can help reduce the stress of their workdays. 
Why We Love It: 
The candle has hints of dark espresso and vanilla whipped cream to create a pleasant-smelling balanced blend.
4. If your boss is always on the go 
Is your boss someone who loves going out on the weekends or on vacations? Then they will appreciate this tote bag. It can hold their clothing, laptop, shoes, and anything else they may need to carry from place to place.
This bag will maximize their convenience even if they like taking their work to a local café or a coworking space.
Why We Love It: 
The tote bag is sturdy, light, and has enough room to fit many belongings that a person may need handy.
5. If your boss has a green thumb
These planters can hold air plants and succulents. Your boss can use these as decorations for their home office, bathroom, kitchen, or bedroom. They are bound to think of you every time they see their beautiful plants growing!
Why We Love It: 
All three planters come with secure padding so you can place them anywhere.
6. If your boss keeps getting tangled
Does your boss keep getting tangled in the wires of their headphones whenever you have online meetings? Then, why don't you get them these wireless earbuds? They are perfect for music, videos, and phone calls.
Why We Love It: 
These wireless earbuds have immersive sound, and their battery life can last up to 100 hours per charge. So, your boss can take meetings for days without a care.
7. If your boss loves whisky
Whiskey glasses designed to help taste the full flavor of bourbon, whiskey, and scotch are sure to impress your virtual leader. If they have ever mentioned how much they love having drinks after a hard day of work, feel free to get this premium gift for boss appreciation day. 
Why We Love It: 
This whiskey set comes with a velvet bag to protect the chilling rocks and keep them cool for a long time. Ah! A cold glass of whiskey is just what the doctor ordered for your boss.
8. If your boss is glamorous
A set of high-pigment, high-quality, and bold makeup is an excellent way to mark the boss appreciation day this year. This will give your makeup-loving boss different shades to put a unique and lasting look together. 
Why We Love It: 
The eyeshade palette comes with long-wear color eyeshadows, matte lipsticks, and eyeliners! It is a complete set for the best boss.
9. If your boss doesn't take many breaks
Is your boss a workaholic? Then, they need a shower steamer to refresh their mind and drain away the stress of the day. Its concentrated and freshly extracted essential oils from fruits and plants leave a person feeling relaxed.
Why We Love It: 
These shower tablets are infused with pure essential oils, which allow the fragrance and soothing effects to remain long after the shower.
10. If your boss likes their coffee a certain way
Have you frequently seen your boss take a break from a meeting to make a cup of coffee in the morning, afternoon, and evening? Then this hilarious travel tumbler could be the best Boss's Day gift.
With the stainless-steel body of the tumbler, your leader can keep their coffee hot or cold for hours. They can take their meetings peacefully without getting up to make themselves a cup.
Why We Love It: 
The insulated walls of the tumbler can keep liquids inside hot for 8 hours and cold for around 24 hours. Sip away any time!
Getting The Best Gift For Your Boss
Your boss makes a huge difference in how you approach your daily activities at work and your professional growth. So, giving them a great gift may be tricky.
However, it is not impossible. The Boss's Day gifts list can help you maintain professionalism, but let your boss know that you appreciate all their hard work.