With 67% of business owners hiring at least one Virtual Assistant in 2021, there's never been a better time to look for virtual assistant jobs. This varied and interesting career has been rising in popularity for several years, but it really took off over the pandemic when companies were forced to embrace the idea of remote working – and realized the benefits. 
So, where can you find virtual assistant jobs?
What is a VA?
The role of a virtual assistant is varied, so before you go looking for roles it's useful to understand what they might entail. 
What you can offer to your clients will depend on your own skillset, of course, but here are some of the tasks that VAs perform for their clients:
Taking phone calls
Answering emails
Making appointments
Cold-calling potential customers
Researching online
Creating presentations
Copywriting
Social media posts
Administrative tasks
Of course, these are just the typical tasks, and what you are asked to do will vary depending on who you work for – According to A Virtual, some VA had received weird requests such as requisitioning an Uber for a kitty or fixing a water leak virtually! 
Who can be a VA?
There are no particular skills required to be a VA, but most have experience in administration and social media and have good written and verbal language skills. 
To work as a VA, you really just need a laptop, an internet connection, and a can-do attitude. You can even reach out to others for help and support through a free virtual assistant website like these Facebook groups.
Virtual Assistant Websites for Beginners
Wondering how to find Virtual Assistant Jobs? In addition to looking for roles through traditional recruitment sites, you can find VA roles on freelancing websites and dedicated virtual assistant websites.
Here are a few virtual assistant website examples for you to explore:
Freelancing Sites
1. Fiverr
Known as one of the most secure websites for freelancers, Fiverr allows you to create a listing to advertise your services.
People looking for virtual assistants can browse the listings and pick a VA to hire from the list. There are currently over 35,000 VA listings on the site, so you will need to find a way to stand out from the crowd. Fiverr charges per order, and you have to quote per project.
2. oDesk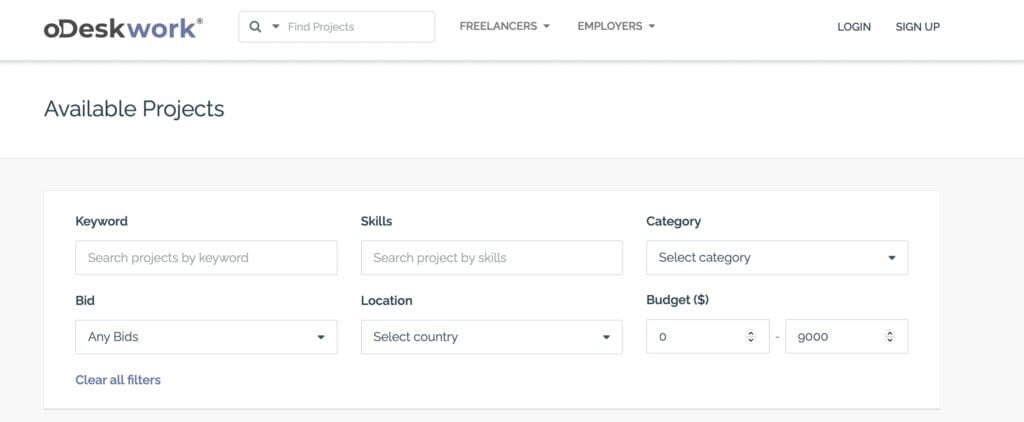 Register with this site as a freelancer to post 'projects' – the services that you can offer, or browse listings by potential employers and look for the roles that you would like to carry out.
The buyer has pre-paid for the service, so as long as you deliver the goods, you will have no issue with chasing invoices, as oDesk will pay you directly.
3. Upwork
One of the best-known sites for finding freelance work, Upwork gives you the option to create a profile and add listings for your VA services.
Keep in mind that Upwork takes a 20% cut of all the businesses. Speaking of which, the rates charged vary from $7 per hour to over $35 but average out at around $15 for remote personal assistant jobs.
Dedicated Virtual Assistant Websites
4. 99 Dollar Social

As the name implies, this site specializes in connecting companies with social media VAs who will look for content that can be shared by their account and develop posts from it. You get paid a flat fee for every account you take on, and you can take on multiple accounts at once.
5. Boldly
This company offers fractional support to businesses, and most VAs are assigned to work with one company for a long contract – as many as 2-3 years. This includes VA roles and many other tasks that VAs often carry out, like social media and research.
6. FancyHands
With their VAs spread all across the USA, FancyHands offer their clients the option of working with a dedicated VA as well as the usual ad hoc work.
They are actively recruiting assistants at the moment and offer payment on a 'per task' basis, with tasks starting from between $3 and $7 and increasing from there. They pay their VAs weekly.
7. Magic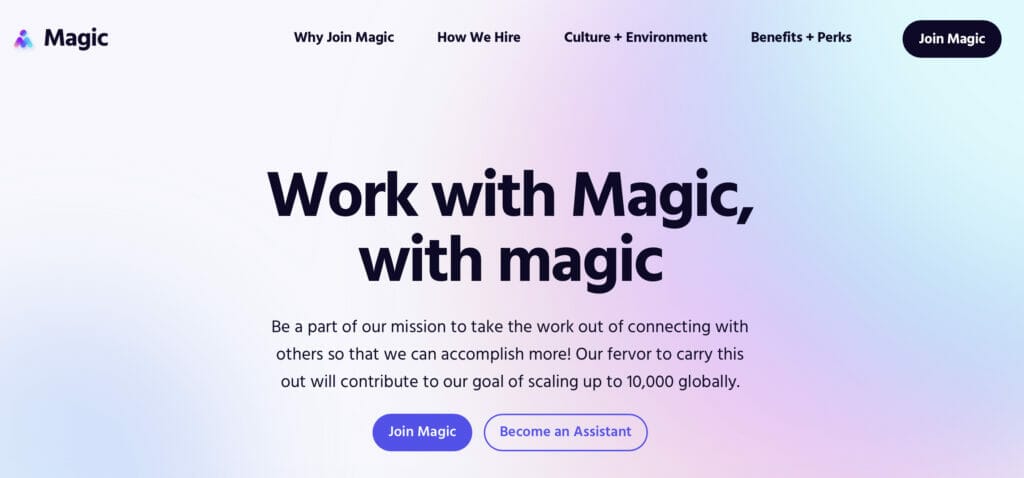 You need to be a college graduate to work with Magic, and they promote the quality of their service extensively, so this is probably not the site for virtual assistant jobs with no experience. With ambitious growth goals, there are always openings with this VA site.
8. MyTasker
With offices in India, the US, the UK, and Australia, MyTasker is a true multinational in the realm of virtual assistant services. They provide admin, accounting, content media, and web services to their clients around the globe.
9. Time Etc
If you're looking for part-time virtual assistant jobs, then this site may be for you as they market themselves on flexible, at-home working arrangements. You get a guaranteed hourly rate which increases over time, so there is an opportunity for advancement as you build your skills.
10. Zirtual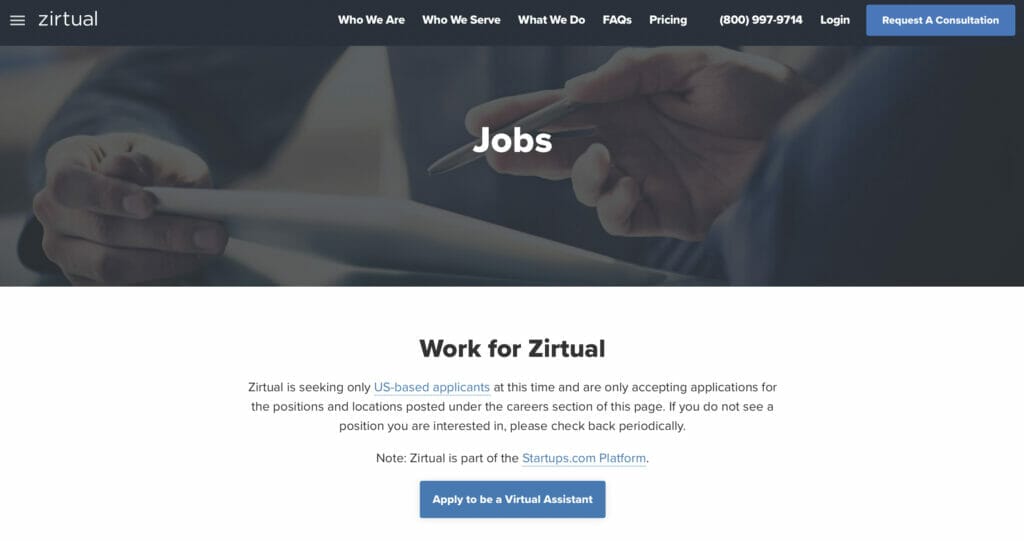 Marketing themselves as a high-quality service, Zirtual are always recruiting but be warned they only take on about 2% of applicants. They only take on US-based, college educated candidates as part of their quality assurance process, but if you tick those boxes it's worth a try.
Virtual Assistant Jobs Are on the Rise
With 6 out of 10 business owners looking to increase the number of VAs they work with this year, it's a great time to start working in this varied and challenging field. We hope this list of websites is usual – best of luck finding rewarding virtual