Are you searching for a fall background that will add the right amount of pumpkin spice to your holiday? Well, you are in luck because Thanksgiving Zoom backgrounds can make your virtual get-togethers all the more fun.
Sit back with a traditional Thanksgiving concoction of your apple cider to get you in the right spirit, and browse the images below!
The Best Thanksgiving Zoom Backgrounds For Your Favorite Holiday
1. Standard But Sweet
This background quite literally tells you to be grateful for all that you have. After all, that is exactly what the Thanksgiving holiday is about! The simple design is cozy and allows you to feel the crispness of the fall leaves. Lastly, the final touch of autumnal tones is enough to soothe you.
Sigh. So gorgeous.
2. Autumn Spice And Everything Nice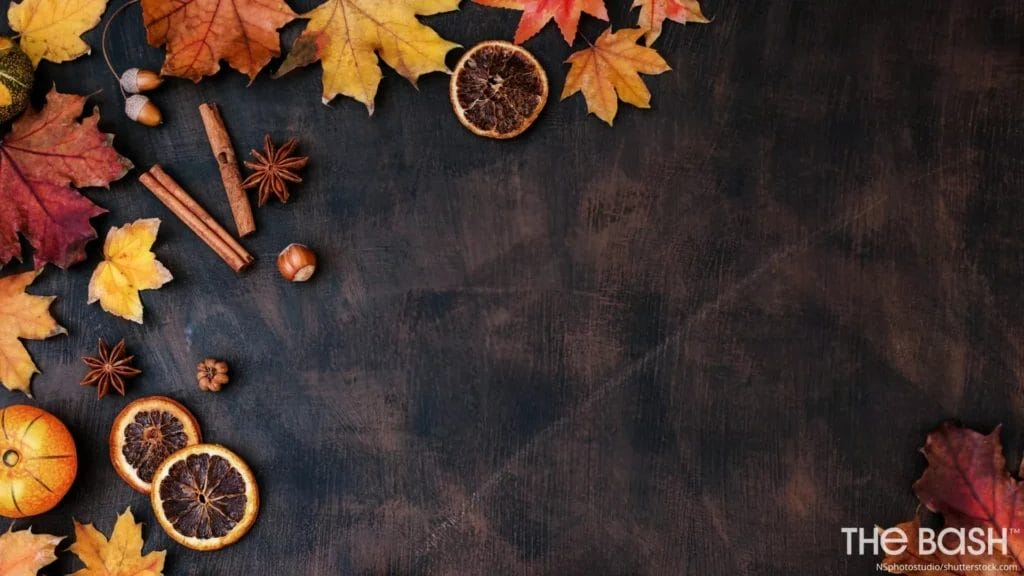 If you love Thanksgiving, then you are likely obsessed with everything that smells and feels like autumn. So, here is the perfect autumn spice wallpaper that can be on the list of the best Thanksgiving Zoom backgrounds this year.
3. Let's Feast Together
Are you upset about not being able to spend Thanksgiving in person with your loved ones? Well, we have a fun way for you to stay connected. How about you all cook the same dish and have a fun feast together?
All you need to do is share the recipe amongst yourselves beforehand and get all the ingredients ready. If you have time, why don't you even cook together? But if cooking sounds like too much work, you can simply order takeout and use this image as one of your Thanksgiving Zoom backgrounds.
4. Pretty Autumn Leaves
Nothing says 'Thanksgiving' better than a turkey and the fall season! If you want to keep things simple and colorful this holiday, use this wallpaper for your fall Zoom background video. It is a refreshing change from the traditional browns and oranges.
5. Turkeys On Teal
Do you want to break away from the traditional images and use funny Zoom virtual backgrounds? Well, then why don't you pick this one? These cute turkeys are just what you need to liven up your online call on Thanksgiving!
6. A Cozy Living Room
Does your living room actually look like this? Then you are quite lucky! But even if it doesn't, you can use wonderful Thanksgiving Zoom backgrounds like this one to cozy up your virtual hangout.
If your brother asks whose feet those are in the background, you can just tell him it's his favorite athlete to make things interesting!
7. Knock, Knock! Nature's Here!
Have you ever seen anything more glorious than a beautiful forest setting? Use this wallpaper to feel like you are standing in the middle of these gorgeous orange and red trees. It may be a little festive for a Thanksgiving dinner, but go big or go home, right? It is perfect if you want to be a little extra for your virtual get-together.
8. Painted Stripes
If you want to stick to something traditional in terms of colors, you can always use similar Thanksgiving Zoom backgrounds. The red, yellow, and orange are just right for some family time.
9. For The Disney Lover In You
If you cannot visit Disneyland on Thanksgiving, why don't you bring it home? With Halloween Zoom backgrounds like this one, you can get your Mickey Mouse on! If you love Disney, then this is the best Zoom background to set when Turkey Day rolls around.
10. The Right Kitchen Stand-In
Are you too tired to do the dishes after a long day of making the gravy and preparing the turkey? You need good Thanksgiving Zoom backgrounds to hide all the mess at the back. Why don't you use the one above? it is an image of a pristine kitchen, which will make your mom proud!
11. Warm Glow
A serene autumn wallpaper is what you need this holiday to keep you close to your loved ones. Use this as your background on Zoom and set the mood for a peaceful and pleasant virtual hangout.
12. Who Did You Call A Turkey?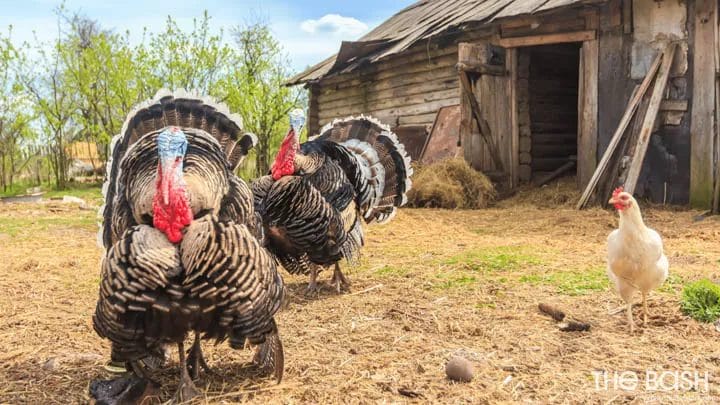 Do you want to liven things up a bit this Thanksgiving? Why don't you use the main attraction in a fun way and make everyone laugh a little?
How To Upload Thanksgiving Zoom Backgrounds
Once you download the background that appeals to you onto your device, you can start setting it up. While it is not necessary, we recommend you change the name of the file as it allows you to find it easily in your file browser. Then, follow the steps below:
Open the Zoom app on your computer or laptop.
Click on the icon for settings, which is located in the top right corner of the screen.
Then, pick the Background and Filters option on the left side of the menu.
Tap the plus sign, which you will find above the default background setting.
Next, click on the Add Image button.
Now, upload your Thanksgiving Zoom background!
Livening Up Your Holiday With Thanksgiving Zoom Backgrounds
Whether you are throwing a full-fledged party on Zoom or planning a small virtual hangout, you can use the images above to add a little spice to your holiday. You can also follow the steps above to simply set up the one you like.
Even if you cannot spend this holiday with your loved ones in person, these wonderful Thanksgiving Zoom backgrounds will bring you closer to them all. Happy Holidays!