Can You Keep A Healthy Diet While Traveling And Snacking?
Whether you are boarding a quick flight to a nearby location or preparing for a long and tiring transatlantic journey, you will want to carry some snacks with you. As a digital nomad, you are constantly on the move and have to resist those tempting snack packs of junk food that the airline offers!
If you want to maintain your health so that your travel schedule is not interrupted, you need to fill up your stomach with nutritious food. These could be coconut chips, homemade granola bars, and clementines, among many other options.
Let's take a look at some delicious and healthy travel snacks that you can take on an airplane.
What Are The Best On the Go Meals and Flight Snacks? 35 Ideas
Now that we have talked about the kind of food you can and should not carry, let's discuss some specifics.
Below are some of the best healthy travel snacks for airplanes that you can take. A few of these need some creativity and effort, and voila! You will be all set for the flight.
1. Veggies and Dip
Try to choose vegetables that have a high water content to include in your meal. These could be cucumbers, cherries, tomatoes, and celery. Feel free to mix up a couple of nutrient-rich vegetables, like carrots, green peas, and broccoli.
For the drip, choose tzatziki or hummus, and your snack will be good to go!
2. Charcuteries
This is an interesting snack and something you may not be aware of. Charcuteries are a few of your favorite cured meats paired with portioned cheeses. It also includes some crackers or bread. You can also add fruit, like grapes, and your meal will be ready.
However, this snack is mainly suitable for shorter flights. Keep in mind that cheese and meat can go rotten when not refrigerated. But for additional flavors to this healthy food for plane travel, you can also carry grainy mustard or a jar of fig jam. It will give it an extra kick and satisfy your stomach.
3. Dried Fruits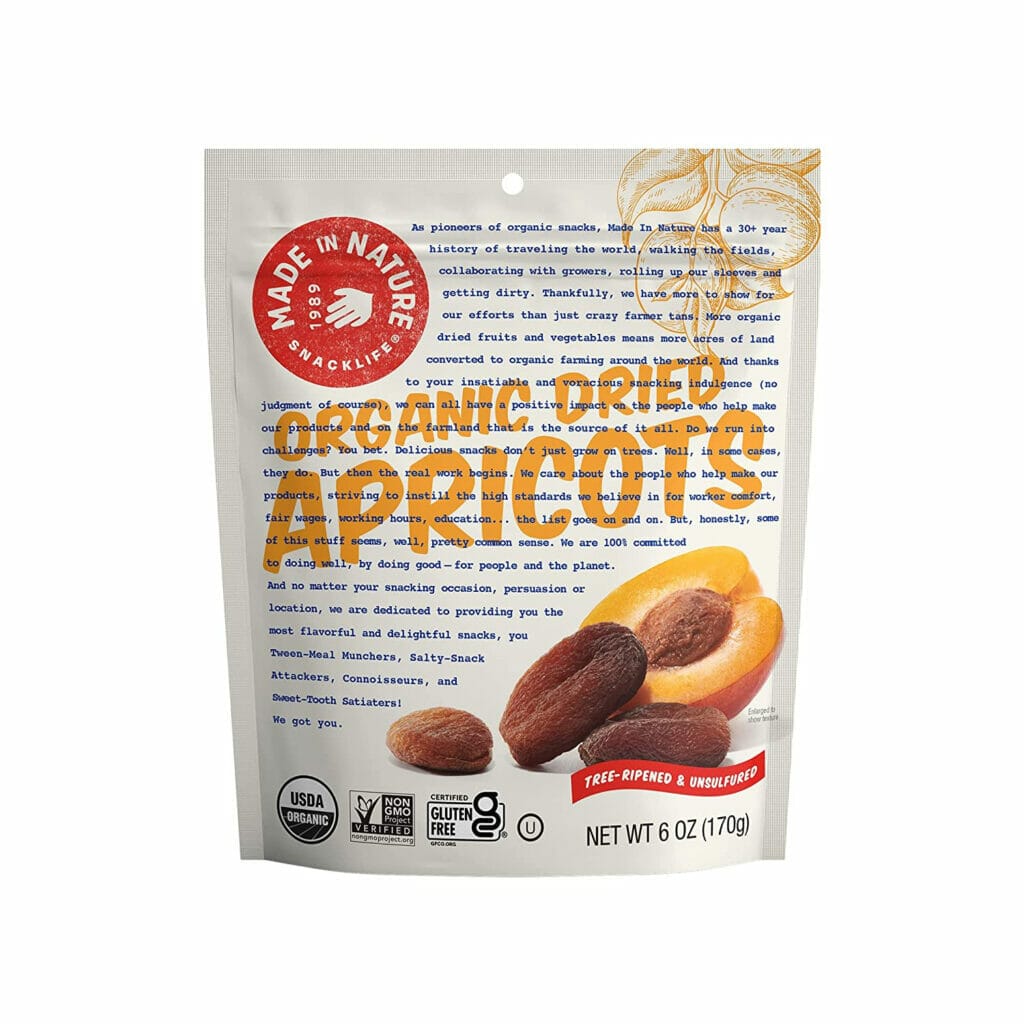 You could keep some dried slices of pineapple, mango, or apple and have a light snack on a short flight. Remember, little boxes of raisins are also easy to carry, so you can also take them with you.
4. Banana Bread
If you are hoping to have a quick breakfast on the plane, you can take banana bread with you. Health-conscious travelers tend to pick a whole-wheat recipe, which uses coconut oil rather than butter.
You can also leave some behind and freeze it. Your snack will be ready for you whenever you come back.
5. Moon Cheese
Cheesy, salty, and perfectly crunchy! There is not much more that you would want from a snack. Moon Cheese can serve as a healthy snack for short flights, and it is gluten-free too.
6. Homemade Granola Bars
Healthy travel snacks, like granola bars, are quite easy to make. They will be ready in no time if you have nuts, dried fruit, and a few other items ready. You can add your own variety of flavors to the mix, such as shredded coconut, maple syrup, and dried currants.
7. Chocolate-Covered Clementines
Bite-sized and delicious chocolate-covered clementines will give you the best of both worlds with their mix of salty and sweet.
8. Coconut Chips
Taking coconut chips on the plane means that you have to ditch those unhealthy potato chips that you love so much. The good thing about this snack is that it has a low-calorie count and makes you feel less dehydrated and bloated, as compared to potato chips.
Coconut chips also come in a number of flavors and are yum yum yum!
9. Pistachios
You can easily buy salted and shelled pistachios, which serve as a wonderful on-the-go snack. They have high protein and low-calorie content, offering you the best of both worlds. The best part is that they are packed with various antioxidants and nutrients and can go perfectly with dried pineapple.
10. Cucumber Tea Sandwich
Cucumber tea sandwiches are a great way to feel fancy. They can easily be made at home with cucumbers, hummus, and some grain bread.
11. Almonds
Almonds contain numerous vitamins and nutrients, which make them a smart choice for snacking on the plane. What makes them further irresistible is if they have seasoning of salt and vinegar. Delicious!
12. Chickpea Snacks
Both good for you, yummy, seasoned, and roasted chickpeas come with high nutrients. They are packed with fiber and protein, making a wonderfully healthy snack for you!
13. Hermit Bars
Molasses, candied ginger, and cherries are mixed together to produce these tasty hermit bars. A single bite and your mouth will be filled with rich flavors, which will leave you wanting more. But make sure to whip these up before you travel, which should not be too difficult since beginners can easily make these too.
14. Cashews
Cashews are undoubtedly more delicious than the regular nut mix you get on airplanes. You can easily grab a pack of these from anywhere, even the airport newsstand. If you can find some fresh berries too, they will go perfectly with this healthy snack.
15. Chickpea Pan Bagnat
While it sounds exotic, a Pan Bagnat is more or less a sandwich. But the good thing about this snack is that the longer it sits, the more delicious it gets. So you no longer have to worry about your sandwich getting soggy.
But keep in mind the original recipe of the Pan Bagnat uses tuna. Don't worry, though. You can just replace it with chickpeas and make yourself one of the best travel snacks for airplanes.
16. Organic Chickpea Puffs
Savory and crunchy cheese puffs made out of chickpeas have a lot of nutritional value. They are loaded with protein and fiber and do not skimp on flavor!
17. Avocado and Turkey Roll-Ups
Spread some mashed avocado on slices of turkey and then roll them up. Voila! A satisfying and healthy snack is all ready for you to take on a plane with you.
18. Eggplant Parm Chips
The best thing about eggplant parm chips is that they take only five minutes to prepare. Just pop slices of eggplant into your oven a while before you start packing, and they will be ready 50 minutes later. You can munch on them during your flight and enjoy how delicious they are.
19. Bean Chips
Who doesn't like Doritos? No one! So, if you want to munch on nachos during your flight, why don't you reach for these bean chips instead? They contain 4 grams of fiber and protein and a lot of flavors.
20. Chocolate Bark
A delicious and sweet chocolate bark can be your perfect healthy travel companion. Just make sure to cover it with healthy ingredients to pack a salty finish, crunch, and some flavor into every bite you take.
21. Fauxtato Chips
Yes, potato chips are not easy to resist. This is why you can munch on a healthier option in the form of fauxtato chips. They are made from radishes and offer high protein content to all.
22. Peanut Butter Protein Balls
These small chewy balls consist of ample protein to keep you satisfied even if you are boarding a long flight. They do not have to be baked and can just be popped into your mouth for a rich breakfast. They are made with chocolate chips, oats, and peanut butter, along with seeds that have loads of antioxidants.
23. Keto Peanut Butter Cookies
You cannot say no to a combination of peanut butter and chocolate unless you have an equally delicious alternative. Lucky for you, these Keto-diet approved treats can give you something tasty to nosh on during your time in the air.
24. Truffles
What could be better than munching on truffles made from dark chocolate, almonds, and dates? Take these tasty treats with you to satisfy your sweet tooth.
25. Bliss Balls
Bliss balls have been named as such because they are nothing but a blessing for people looking for healthy snacks to munch on during a flight. They are packed with dates, cranberries, and rolled oats for some light eating.
26. Cold Asian Noodles
Cold Asian noodles are a good option if you want to eat something vegan and gluten-free. They will also give your healthy airplane snack an international twist. The simplest ones to make are sesame soba noodles, but you can always try other kinds as per your preferences.
27. Blueberry Cookies
A dairy-free and vegan snack option, a blueberry cookie is the breakfast choice for a flight. It does not get smashed, cause a mess, or explode. And it is filled with nutrients and antioxidants to keep you in good health.
28. Chopped Apples With Almond Butter and Cinnamon
You can now take healthy snacking to a whole new level by chopping up apples and mixing them in almond butter and cinnamon. It is a delicious way to add fruit to your flight and not cause a packing hassle.
29. Kale Chicken Salad
Salads are the go-to option for most people for a healthy meal. Well, why don't you take this tasty snack on the plane too? Kale does not wilt like arugula or lettuce and keeps your food from becoming a mushy mess.
30. Rice Bowl
Before you travel, you can make some fresh rice. Add a light dressing or your favorite vegetables, like broccoli, onions, and peppers.
31. Dehydrated Soup
Dehydrated soup is popularly used for camping, but its dried essence makes it a healthy snack for airplanes too. When you board your flight and have settled down for a snack, ask the attendant to bring you some hot water. Voila! Your meal will be ready. Feel free to pair it with some saltine crackers or crusty bread to make it a complete meal.
32. Green Smoothie Shots
Wouldn't it be great to have all your veggies in a single shot? This is where green smoothie shots come in. They can easily be packed and can be made under 100ml, so TSA will not have an issue either. All you need is turmeric, ginger, and some veggies to form a good base and prepare these shots before you leave home to catch your flight.
33. Veggie Sushi
If you want to stick to some fresh vegetables, you can always make sushi out of them and wrap it in rice paper or seaweed. You can also add fruits if you like and take a packet of soy sauce along to give your snack a kick.
34. Organic Mozzarella String Cheese Sticks
Mozzarella sticks are individually wrapped, which makes it easier to pack and carry them. They are also a good source of proteins and serve as a savory and healthy travel snack for airplanes.
35. Pomegranate Juice
If you love drinking nutrients, you can get yourself pomegranate juice. It gives you potassium and does not contain any fillers, preservatives, or added sugar. Just make sure not to get more than 8 oz, or you will not be allowed past security.
So, it helps to keep your own set of healthy travel snacks with you. But are you allowed to do so?
Can You Bring Your Own Snacks On A Plane?
Yes! You are allowed to take your own snacks on a plane as long as you make sure that they are compliant with TSA or your local airport authority's rules.
Generally, you are allowed to carry spreads, such as peanut butter, and liquids, like yogurt.
Which Snacks Can You Take On A Plane?
If you are traveling internationally, you can carry whatever you want with you. From liquids to sandwiches and drinks, everything is allowed. Some popular healthy snack ideas for traveling snacks are given below.
Crackers
Protein bars
Sandwiches
Fruits
Salads
Which Snacks Should You Not Carry On A Plane?
Even if some healthy snacks or junk food are allowed on a flight, you should try to stay away from them. Why? Because they can be smelly or cause someone's allergies to act up on the plane. You should also try to avoid messy foods that could easily spill.
Here are some ideas on the kind of foods you should not pack for air travel.
Tuna
Peanut-based snacks or peanut butter
Liquids that may spill or might be difficult to get through security
Psst, here's a helpful tip
If you are thinking about carrying yogurt as a quick breakfast snack, you may want to think twice. You may not know this, but this particular snack has the probability of exploding when opened at high altitudes.
So, be sure to open it at a snail's pace; otherwise, you could cause an accident on the flight.
Once you have decided to carry healthy travel snacks with you on your flight, you also need to know how to pack them.
2 Ways To Pack Healthy Snacks For Flying
Your passport is ready, your ticket is ready, and your home-cooked healthy snack is ready. But where will you keep it? A leak-proof container, of course. Let's find out more about packing.
1. Collapsible Food Container
You can easily find leak-proof and collapsible containers. They are portable and can fit into your bag once you are done using them. The best part being they do not even take up too much room.
2. Silicone Bags
A reusable silicone bag can also come in handy when carrying food on a plane. It is small, sustainable, and affordable. Keep your dried fruit and sandwiches safe in silicone bags.
Embrace A Healthy Digital Nomad Lifestyle
You never know when your stomach will start rumbling, and you will want a snack to keep it satisfied until the meals are served in an airplane. But instead of consuming junk, you can always choose to go for healthy travel snacks.
They can be savory, salty, and even sweet to keep you happy and full throughout your flight. Happy snacking!