After the pandemic, most employees and companies transformed their working habits to benefit from remote work flexibility. As a result, people changed their priorities regarding work schedules and locations.  Which are the best cities for work-life balance?
To rank the best places to work remotely, Kisi's recent study looks at several factors like work intensity; city livability; quality health care; affordable cost of living; and flexible schedule. The study maps out the best cities to work remotely and avoid overworking or commute time. For example, the average paid vacation is one month in Helsinki and just a week in Los Angeles. 
Here are the best cities for work-life balance: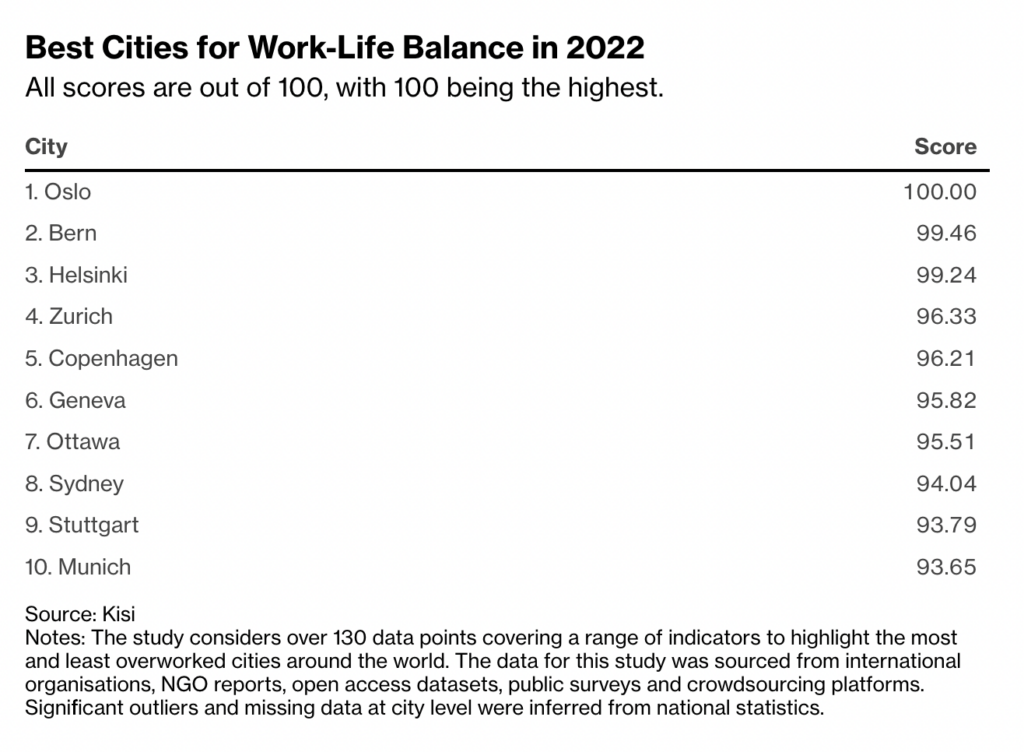 Here are the best cities for remote work:
The pandemic radically changed our work habits. Cities like New York, San Francisco, or London saw a massive drop in preferences – where most financial and corporate hubs used to be located. For example, New York City now ranks 59 out of 100 cities – 38 points down from 2021 and 21 in 2019 before the pandemic. In the same vein, London fell to 27 in 2022, compared to the 20th position in 2021 and 12th in 2019. Most renters could afford to buy a house thanks to relocations and remote work. So, the best cities for work-life balance are no longer massive urban centers but places to have a healthier working and personal routine.
Source for image here.