Last year was distressing, to say the least; however, this year may end up being cataclysmic.
Many articles have been written about pandemic productivity, remote work, and maintaining effective teams. As a consultant, I'm often asked how to keep staff engaged and prevent them from quitting. I'm sure you've seen articles about that as well. Though the writers provide good information, they fail to discuss how the pandemic, racial injustice, and remote work have changed social dynamics.
2020 was a game-changer. People want things to return to "normal." The question is, normal for whom?
The pandemic has affected people in ways we could have never imagined. Not everyone is OK. As we transition back to "normal" life, the struggle is real. Many of us no longer want to settle for normal. Instead, we want equity, to be valued, and to have a sense of belonging.
Research is revealing what employees already knew: remote work has resulted in increased productivity owing to the lack of "water cooler talk." I know some of you are extroverts and enjoy connecting with your colleagues, but many others do not. Why, pray tell? Because some employees constantly hear microaggressive comments, feel forced to code-switch and engage in disingenuous conversations, aren't included in the conversation at all, or aren't allowed to be their authentic selves because they know they must appear agreeable in order for others to feel "comfortable" in their presence.
The unexpected truth of the pandemic is that some employees, particularly those who have been marginalized, realize that they are suffering from racial battle fatigue. They are quitting rather than returning to the office.
What is Racial Battle Fatigue?
Racial battle fatigue (RBF) is defined as "the result of constant physiological, psychological, cultural, and emotional coping with racial microaggressions in less-than-ideal and racially hostile or unsupportive environments" (p. 555)1.
RBF is not a new phenomenon; Ms. Fannie Lou Hamer talked about being "sick and tired of being sick and tired" in a 1964 speech. We now have a name for what Ms. Hamer described all those years ago. For some, George Floyd's murder and the ensuing protests triggered RBF. But I honestly believe most BIPOC suffered from RBF even before the pandemic, remote work, Mr. Floyd's murder, and the protests. Sufferers don't have the emotional, social, organizational, or medical support they need to combat RBF. Many employees felt remote even before remote work was a thing.
How to Cope With Racial Battle Fatigue in a Remote Setting?
In my book, The Allyship Challenge, I discuss the differences between an ally, an advocate, and an accomplice. It is my position that allies tend to be fragile and offer limited support; advocates sympathize and show compassion; accomplices use their privilege to stand up and speak out for a person or group that is targeted and discriminated against. The Allyship Challenge describes the 12 steps a person can take to advance from being an ally to being an accomplice, with emphasis on the workplace.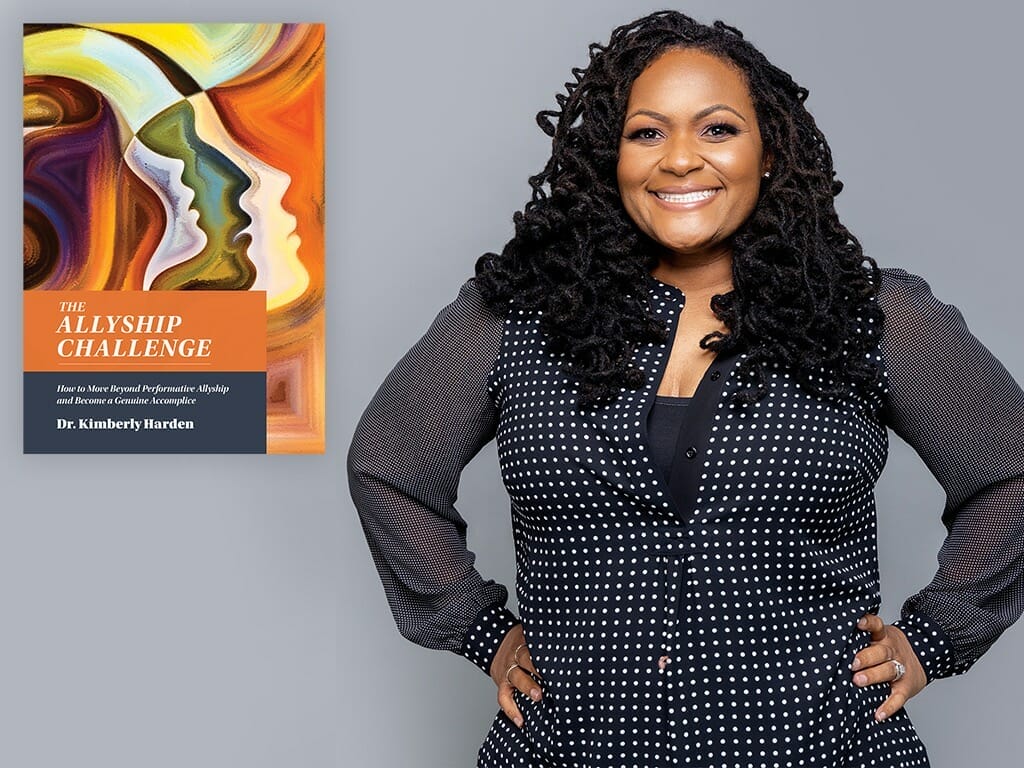 Remote work has changed social dynamics; RBF has also changed social dynamics. RBF and mental exhaustion are real. The Duchess of Sussex, Naomi Osaka, and Simone Biles have all stepped away from their roles—where they experienced plenty of microaggressions—to preserve their mental wellness.
To support employee mental health, whether remote or in-person, remember what "ally" stands for:
A: Admit you aren't knowledgeable about certain things and don't know what to say or do.
L: Listen to different perspectives.
L: Lean into your discomfort and examine why you are uncomfortable.
Y: Yield to the experience of the person being harmed instead of gaslighting the individual.
By supporting your employees and colleagues, you are creating an equitable workplace, proving you value workers, and giving employees a sense of belonging. Good mental health leads to high levels of productivity. Support your workers, and your workers will support you.
---
Footnotes:
1 William A. Smith, Walter R. Allen, and Lynette L. Danley, "'Assume the Position … You Fit the Description': Psychosocial Experiences and Racial Battle Fatigue among African American Male College Students," American Behavioral Scientist 51, no. 4 (2007): 551–78.