Top 100 Remote Companies Hiring
Our Top 100 Companies list is a sequential list of global companies that have the most experience hiring remote workers. These are companies that have posted the most job listings since the inception of We Work Remotely, and therefore have their own processes, procedures and are generally experts in distributed teams.
1
Clevertech
Enterprise companies turn to us to help them launch innovative digital products that interact with hundreds of millions of customers, transactions and data points.
2
Hotjar
Hotjar wants to make the web a better place.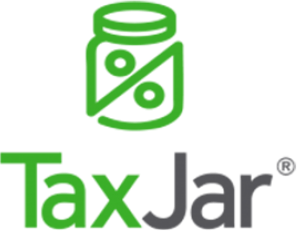 3
TaxJar
We know sales tax isn't fun for anyone, so we're determined to ease the burden with an exceptional customer experience.
4
Toptal LLC
Toptal is a network of the world's top 3% of software engineering, design, and finance talent.

5
Aha!
Aha! is the world's #1 roadmap software.

6
ReCharge Payments
Since 2014, ReCharge has helped over 15,000 merchants launch and scale their subscription business.
7
X-Team
X-Team is a 100% remote international company, originally founded in Melbourne, Australia.
8
Contra
Independent-first community and commission-free hiring platform shaping the future of work ✨
9
Shogun
Shogun is on a mission to empower brands to create exceptional ecommerce experiences, and in the process, build the world's best remote company.

10
DistantJob
DistantJob headhunts globally for exceptional full-time remote developers that match your company's core values and culture. 60% faster than the industry average.
11
TestGorilla
At TestGorilla, we envision a world where everyone has their dream job.
12
Modern Tribe
Modern Tribe is a digital agency that designs and engineers each touchpoint across your ecosystem, from websites and applications to plugins and publishing platforms.
13
Toggl
Toggl Track is an easy to use and flexible time tracking tool that helps 3+ million users see where their work time goes.
14
Close
We are a small team doing great things - every role is critical to the success of this company.

15
Automattic
We are the people behind WordPress.com, WooCommerce, Tumblr, Simplenote, Jetpack, Longreads, Day One, PocketCasts, and more. We believe in making the web a better place.
16
Fleetio
Fleetio is a modern software platform that helps thousands of organizations worldwide manage their fleets. Y
17
Oddball
Oddball believes that the best products are built when teams understand and value the things they are working on.
18
AgencyAnalytics
19
Doximity
Doximity was founded in 2010 by the pioneers of mobile healthcare apps.
20
Follow Up Boss
Follow Up Boss is the leading CRM for fast-growing real estate teams.
21
Help Scout
Help Scout is made by roughly 150 people in 80+ cities around the world, all with a passion for helping others.
22
Paymentology
Paymentology is the first truly global issuer-processor, giving banks and fintechs the technology, team and experience to rapidly issue and process Mastercard, Visa and UnionPay cards across 50+ countries, at scale.

23
PhishMe
We're sure there's lots more to know about PhishMe, but we don't have all the info at the moment.
24
Toptal
Toptal is an exclusive network of the top freelance software developers, designers, finance experts, product managers, and project managers in the world.
25
DataStax
We're sure there's lots more to know about DataStax, but we don't have all the info at the moment.
26
Uscreen
Uscreen is the world's leading video monetization platform.

27
Kinsta
Kinsta was founded in 2013 with a desire to create the best hosting platform in the world.
28
OnTheGoSystems
OnTheGoSystems is the author of WPML and Toolset plugins.
29
XM
XM is a large and well-established global industry leader.
30
Sticker Mule
Sticker Mule is the Internet's best printing company.