Exploring the tropics as a digital nomad is an opportunity of a lifetime. With its vibrant islands, sunny beaches, and delicious cuisine, the Caribbean presents numerous attractions for those seeking work-travel balance while living abroad.
With countless islands and diverse cultures to explore, deciding which places are ideal for remote workers can be quite a challenge. In this blog post, we'll share our top picks for Caribbean Islands that are perfect for digital nomads.
The Perfect Caribbean Islands for Digital Nomad Life
The Caribbean is known for its relaxing vibes, incredible cuisine, year-round sunshine, and beautiful beaches. But how do you decide which island is best suited to your needs as a digital nomad? 
Here's what you need to know about each destination and its requirements, according to NTL Trust.
Dominica
Known as the "nature island of the Caribbean," the captivating island of Dominica lures those seeking the company of migrating sperm whales. Dominica is actually one of the most affordable Caribbean destinations for digital nomads. The cost of living for a single person is approximately $1000 per month, and you can find an average apartment for around $450.
Digital nomads and their families are welcomed with open arms through the Work in Nature (WIN) visa, granting an 18-month stay on the island. Once the paperwork is complete, adventurers can explore the breathtaking mountain landscapes of Dominica.
This nation embraces ecotourism and places great emphasis on preserving and protecting its natural beauty. Experience the chance to work in Dominica while relishing the best things life has in store for you.
To meet the visa requirements for Dominica, you must fulfill the following criteria:
Be at least 18 years old.
Possess a valid passport.
Have the ability to work remotely.
Earn a minimum of $50,000 per year.
Obtain health insurance coverage in Dominica.
Maintain a clean criminal record.
Barbados
Barbados is often described as "an island that has it all," offering a perfect work-life balance. To experience this firsthand, tourists can take advantage of the Welcome Stamp, a digital nomad visa designed for both solo travelers and families. This visa allows individuals to stay on the island for up to 12 months.
Barbados offers affordable living. It costs $1262 per person per month and $2807 per month for a family of four. This makes it an attractive choice for remote workers looking for a new adventure.
Here are the visa requirements for Barbados:
You'll need a valid passport.
Have the ability to work remotely.
Ensure you earn at least $50,000 per year.
It's important to have health insurance coverage in Barbados.
Maintain a clean criminal record.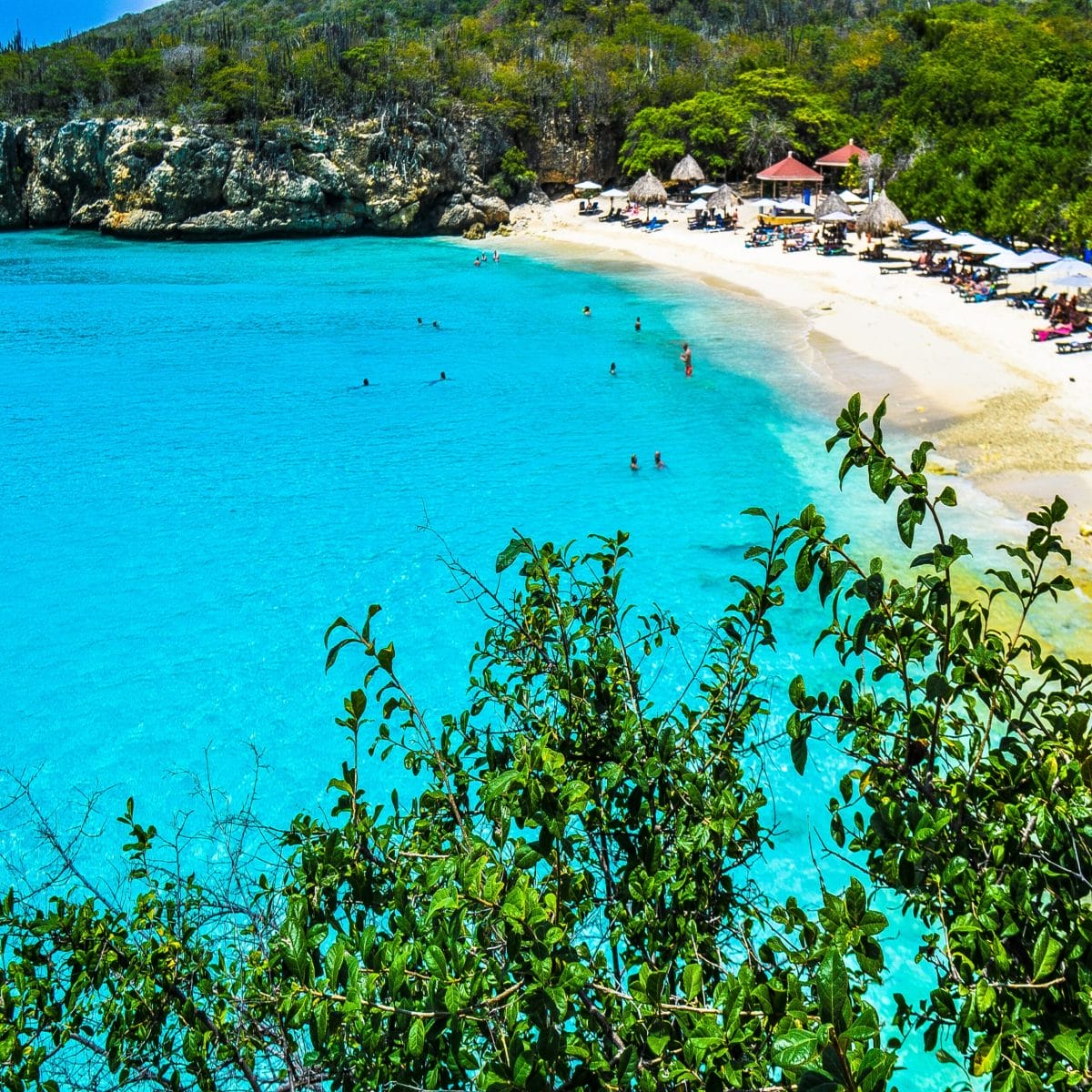 Antigua and Barbuda
When deciding between Antigua and Barbuda for your stay, why not split your time and experience both islands? This country offers a Nomad Digital Residence visa that allows you to stay for up to two years.
As a digital nomad, this Caribbean nation provides a tranquil and picturesque setting for remote work, far from the chaotic city life. Antigua boasts 95 miles of pristine coastline, making it a paradise for beach lovers, while Barbuda is a great choice for those seeking to explore the underwater world. Whichever island you choose, the twin-island nation is sure to leave digital nomads impressed. As a digital nomad, you can live comfortably in Antigua & Barbuda with a monthly budget of approximately $1,500 USD.
To be eligible, you must meet the following criteria:
Be at least 18 years old
Possess a valid passport
Have the ability to work remotely
Earn a minimum of $50,000 per year
Maintain health insurance coverage in Antigua and Barbuda
Have a clean criminal record
Grenada
If you venture to Grenada, you'll be pleasantly surprised by this hidden gem in the Caribbean. The government has introduced a digital nomad visa, valid for one year, in an effort to support local businesses and communities. What's more, the income requirement is lower than that of other Caribbean destinations, making it a great choice for budget-conscious digital nomads. 
You'll find accommodations with stunning sea views, providing a stress-free and inspiring work environment. Ultimately, Grenada is a fantastic destination that offers both beauty and productivity for remote workers.
To qualify, applicants must demonstrate:
A valid passport.
Ability to work remotely.
Income of at least $37,000 per year.
A health insurance coverage in Grenada.
What Is Your Favorite Destination?
All in all, the Caribbean has many amazing and distinct islands perfect for digital nomads, each with its own unique attractions. Whether you're looking for a secluded beach with internet access or an exciting city filled with vibrant culture, there is something in the Caribbean for everyone. The only limit is your imagination when picking a destination as a digital nomad.
Who wouldn't like to enjoy the stunning warm tropical weather? From Dominican Republic beaches to Puerto Rican sunsets, the Caribbean is sure to offer an unforgettable adventure. With so much variety available at such inviting prices, it is little wonder that more and more digital nomads are considering this part of the world as their workspace and home.